Our Business Premium Members support the nonprofit sector by providing discounts and special deals exclusively for Nonprofit Connect members. Mention your Nonprofit Connect membership to take advantage of Members-Only Offers on quality services, technology and products.
Find discounts and offers for fundraising and software services, marketing and print services, board assessment and strategic planning services, cybersecurity services, legal and financial services, and continuing education.
We advise that you contact a business member's references to ensure that their products or services are right for your needs. Participation in the Business Members program does not constitute a recommendation by Nonprofit Connect.
Interested in becoming a Business Member? Learn more.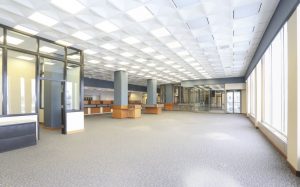 Rethinking your office space needs? The Blue Ridge Tower is home to four nonprofit organizations and we are looking to add more. Our mission is to provide a first class professional office setting at affordable rental rates.
We're offering 6 months of free rent exclusively for Nonprofit Connect members that sign a 3 Year Lease Term.
Contact Dan Horn at danhorn@blueridgetower.net or 816-979-1829 for more information.
Financial & Accounting Services
Marketing & Print Services
Insurance & Benefit Services
Leadership Assessment & Strategic Planning