37th Annual Philanthropy Awards Luncheon
We cannot always control what life hands us, but we can control what we make of it. Now more than ever we have been turning our obstacles into opportunities and making lemonade out of lemons. This year we honor the truly outstanding work that members of the Kansas City community have done during the coronavirus pandemic and all that came with it.
With more than 1,000 members of the nonprofit and business community attending every year, the Philanthropy Awards Luncheon is Kansas City's oldest and largest celebration of giving. The funds raised at the Luncheon allow Nonprofit Connect to continue to offer education, resources and networking so that area nonprofit organizations can more effectively achieve their missions.
This year's Philanthropy Awards Luncheon will be held virtually on May 12 at noon. If you are interested in being a sponsor or making a donation in support of the event, you may do so by clicking here or by contacting events@npconnect.org. Individual registrations will open in March 2021.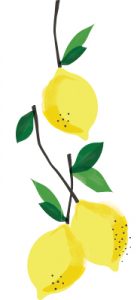 Save The Date
Virtual Event
Wednesday, May 12  |  Noon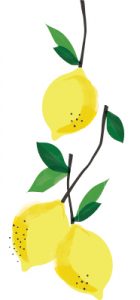 Sponsorship Levels
By supporting Nonprofit Connect, you are supporting the hundreds of local organizations that we serve, and the thousands of Kansas Citians they serve. View the sponsorship levels and benefits by utilizing the dropdown menus, or click here for a printable version.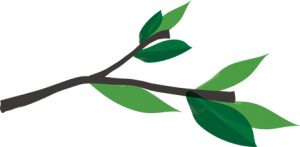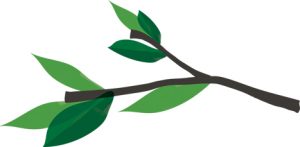 Unique to 2021, this year's honoree recognitions will be based around the extraordinary efforts made in direct response to 2020 events, which are reflected below in this year's award descriptions. The deadline for nominations and judges is Saturday, March 6.
Brilliance in Resilience
• Presented to a nonprofit organization
• Continued to deliver existing programs and services to the community despite the challenges of 2020
• Demonstrated resourcefulness and determination in order to continue mission fulfillment
Pivoting Pioneer
• Presented to a nonprofit organization
• Developed new programs and services to the community in response to the challenges of 2020
• Demonstrated creativity and leadership in the development of innovative solutions
Equity in Action
• Presented to an individual and/or nonprofit organization
• Exhibits an outstanding commitment to equity, diversity and inclusion
• Took initiative in addressing societal issues in 2020
• Continues to foster an inclusive culture
Stronger Together
• Presented to a nonprofit organization and another entity (i.e. business, foundation, government agency or nonprofit)
• By joining forces and leveraging combined resources, this strategic partnership achieved greater results in service to the community than one entity could have achieved on its own
• The nomination should focus on the accomplishments of this partnership, whether formed in 2020 or previously, in direct response to the challenges of 2020.
Persevering Advocate
• Presented to an individual*
• Demonstrated an outstanding commitment to champion a nonprofit organization during the hardships of 2020
• Exhibited support for the organization through personal leadership and service
*Note: Designation of primary role (i.e. executive director, nonprofit staff member, board member, volunteer) will be requested on the nomination form.




Nomination Criteria
• Nominees must live and work in the Greater Kansas City area, and the impact of their work should focus on the Greater Kansas City area.
• All candidates must be willing and available for any pre-event production in Spring 2021. (Nonprofit Connect verifies this information upon selection.)
• All nominations are confidential, and Nonprofit Connect will not contact nominees unless they are selected.
• By submitting a nomination, you agree to allow Nonprofit Connect to use any nomination information submitted at the 2021 Philanthropy Awards Luncheon event or for any associated communication or promotions.
• There is no limitation to the number of nominations that you may submit. Any duplicate submissions from multiple sources will be collectively considered as one nomination.
• A nonprofit organization or individual may be nominated in more than one award category, but separate form submissions are required.
• We welcome and encourage nominations for nonprofit organizations of all sizes.
• Some stories of nonprofit organizations and individuals are broadcasted louder than others; we encourage nominations from all.
• Self-nominations are allowed. You are your strongest advocate and best storyteller!
Nomination Instructions
• Submit nominations online here.
• The online Nomination Form includes two open-ended questions that match the bulleted criteria listed under each award description.
• Open-ended questions are limited to approximately 350 words each.
• Nominations will only be accepted via the online form. If assistance is needed, please call 816-759- 8614.
• Submission deadline is Saturday, March 6.
Honoree Selection
A selection committee of community leaders will review all nominations and select a limited number of nominees per category to be recognized at the event on May 12. Award categories may be divided into subcategories based on the number of nominations received. The Honoree will be selected based on a public "People's Choice" vote from the selected nominees. Voting will take place for one week in mid-March via an online voting form, accessible at npconnect.org. Only one vote is allowed per category, per device.
If you are interested in being a judge for the 2021 Philanthropy Awards Luncheon, please submit your interest here. The deadline for judges is Saturday, March 6, 2021.
Questions
If you have questions about the nomination form or criteria, please contact 816-759-8614 or events@npconnect.org.
Philanthropist of the Year
2020 - The Sunderland Family
2019 - Deanna & Greg Graves
2018 - Tom Isenberg, John Isenberg & Carol Barnett
2017 - Dr. William A. & Mary Reed
Emerging Philanthropist of the Year
2020 - Nora & Marshall Lockton
2019 - Darren Prenger
2018 - Randy & Cheryl Reinhardt
2017 - Jessica Best & Brian Stewart
Business Philanthropist of the Year
2020 - Bank of America
2019 - CommunityAmerica Credit Union
2018 - H&R Block
2017 - The Miller Group
Nonprofit Professional of the Year
2020 - Cris Medina
2019 - Randy Wisthoff
2018 - Jeffrey Bentley
2017 - Frank Byrne
Emerging Nonprofit Professional of the Year
2020 - Audra Clark
2019 - Gillian Helm
2018 - Jeremy Lillig
2017 - Sarah Reape
Volunteer of the Year
2020 - Gene Balloun
2019 - Joseph Jacobs III
2018 - Kevin Connor
2017 - Linda & Terry Ward
Emerging Volunteer of the Year
2020 - Chuck Cuda
2019 - Chris Rosburg
2018 - Nicole Jacobs-Silvey
2017 - Jake Jacobson
Excellence in Impact Award
2020 - Reconciliation Services
2019 - Jewish Community Foundation of Greater Kansas City
2018 - United Way 2-1-1 of Greater Kansas City
2017 - Big Brothers Big Sisters of Greater Kansas City
Excellence in Collaboration Award
2020 - Vibrant Health & The University of Kansas Health System
2019 - Giving the Basics with KCMO Police Department and KCMO School District
2018 - Women's Foundation & City of Kansas City, Missouri
2017 - Artists Helping the Homeless & Saint Luke's Hospital
Special Lifetime Achievement Award
2019 - David Renz, Ph.D.