Are you a nonprofit marketing rockstar?
Nonprofit organizations and creative agencies working with nonprofit clients are invited to submit entries to Nonprofit Connect's expert panel of judges. Winners are awarded in fifteen categories, and honored at the Philly Awards celebration in November.
You work hard to create compelling and impactful messages that bring your organization one step closer to achieving your mission. That's why the Philly Awards celebrate outstanding achievements in nonprofit marketing and communications.
Philly - Phil·ly 'filē:  A fun abbreviation of philanthropy; an eighteen-year old tradition best served with beer.
2020 Philly Awards Event
Tuesday, November 10, 2020
5:30 - 6:00 PM | Networking
6:00 - 7:00 PM | Presentation of Awards
We are transitioning this year's event from an in-person gathering to a virtual, livestreamed event at npconnect.org. Registration is encouraged but not required, and there is no cost to tune in.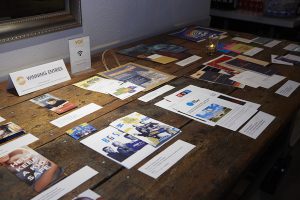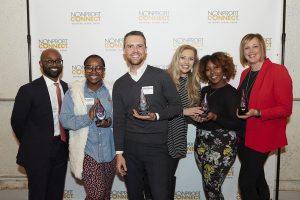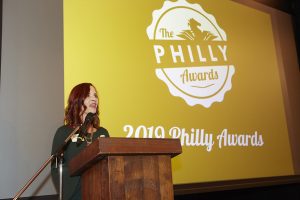 2020 Call for Entries Closed
The deadline to enter the 2020 Philly Awards has passed. All entries will be notified of placement in Fall 2020.
Annual Report
Newsletter or Magazine
Marketing Campaign
Identity Campaign
Informational Brochure
Special Event Invitation
Special Event Campaign
Fundraising Appeal
Short Video
Medium Video
Long Video
Website
Social Media Campaign
Social Media Brand Management
Media Relations Campaign
Past Philly Award Winners
We've celebrated the Philly Awards for seventeen years. Browse the winning entries from past years.
2020 Philly Awards Committee
Jake Jacobson, Chair
Drew Elliott
Emily Gretzinger
Rachel Hodgson
Alyssa Murfey
Merritt Neil
Kerri Voyles
Gene Willis
Questions
For questions about the Philly Awards, please contact Jen Newell at events@npconnect.org or 816-759-8614.